Tube, Valve, Flange, Elbow & Sheet Metal Manufacturers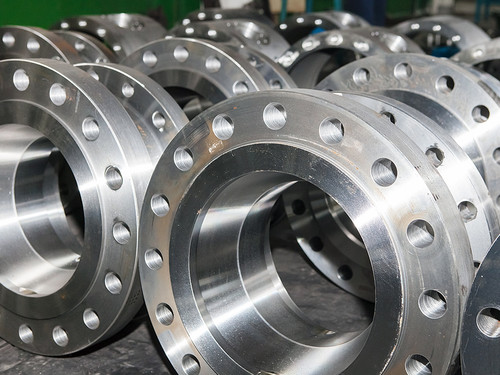 Our equipment is used by manufacturers of tubes and pipes, valves and flanges, elbows, etc.
Normally these components are machined on workshop lathes.
We design machining units for these components. They can be portable.
Possessing portable machining units in a production shop gives higher levels of flexibility. They can replace workshop lathes, which are fixed in position and which are often extremely large in size.
They can also be used for carrying out several different operations:
- Machining tubes, pipes, elbows, flanges and valves (as per the characteristics of the manufacturer's end-user) or re-machining parts that have been damaged in transport.
CTA-1-4 - High Speed cutting and beveling machine for pipes ranging from 1" to 4"

25.4 mm (1.00") ID
114 mm (4.49") OD

US450 - Tube and pipe beveling machine with pneumatic drive

457 mm (17.99") ID
914 mm (35.98") OD

TTNG-HD323 - Orbital Cutting & Beveling machine Splitframe Clamshell for pipes ranging from 8" to 12"

219.1 mm (8.63") ID
323.9 mm (12.75") OD

BB-3-16 - Automatic Bench machine for pipes ranging from 3" to 16''

88.9 mm (3.50") ID
406.4 mm (16.00") OD

US150 - Tube and pipe beveling machine with pneumatic drive

150 mm (5.91") ID
610 mm (24.02") OD

TNOFAB-12-24 - Heavy duty cutting and beveling machine

323.9 mm (12.75") ID
610 mm (24.02") OD

CTA-6-16 - Automatic cutting and beveling machine for pipes ranging from 6" to 16"

168.3 mm (6.63") ID
406.4 mm (16.00") OD