Maintenance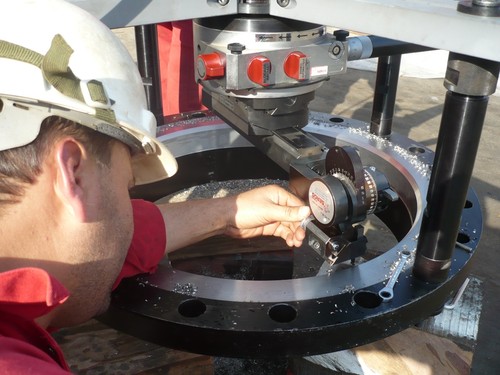 SERCO professionals assist you with your project throughout its development.
In order to maintain your equipment, our engineers and technicians are available for:
Offering you maintenance contracts that stipulate, among other things, that our engineers and technicians will be delegated to your site once or several times a year.
Interactive after-sale service by videoconference for answering your operator's questions on settings, tool-changing, motor interchangeability, replacement of worn parts, etc.
Renewal of training on maintenance for operators.
Familiarization with the challenges of on-site or workshop preventive and corrective maintenance.
On-line diagnostics.
We are able to carry out maintenance on machines from Tritool, DWT, Orbitalum, Axxair, E.H. Wachs, TAG, etc.