Oil and Gas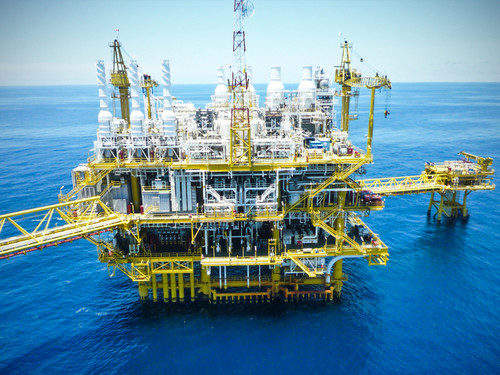 SERCO provides industrial operators working in the oil & gas fields with integrated solutions for prefabrication, fabrication and maintenance work on flanges, valves and piping installations.
Where can a SERCO portable machining unit be used?
Suitable for all environments, including the most difficult, SERCO-designed equipment can be used in the workshop, on site, on ships, on-shore and off-shore platforms, spoolbases, prefabrication workshops, etc.

Why prefer SERCO equipment?
SERCO machines are portable machines designed for top-quality machining on-site machining.
Our equipment is designed for meeting all operator requirements; durability, dependability, ease of use, ergonomic design, large capabilities, with the possibility of doing machining operations in very short time-frames.
On-site assistance:
SERCO operators are experienced technicians capable of assisting on your sites, what and wherever they may be.
PFM-414 - Pipe Facing Machine PFM ranging from 4" to 14"

101.6 mm (4.00") ID
355.6 mm (14.00") OD

TTNG762 - Clamshell Cutting & Beveling machine-Pipe Cold Cutting Machine for pipes ranging from 22" to 30"

558.8 mm (22.00") ID
762 mm (30.00") OD

BB-3-16 - Automatic Bench machine for pipes ranging from 3" to 16''

88.9 mm (3.50") ID
406.4 mm (16.00") OD

US150 - Tube and pipe beveling machine with pneumatic drive

150 mm (5.91") ID
610 mm (24.02") OD

O-HSB-C-6-14 - Beveling and surfacing unit for tubes of 6" to 14"

152.4 mm (6.00") ID
355.6 mm (14.00") OD

MF420 - Transportable tube cutting and beveling machine

168.3 mm (6.63") ID
406.4 mm (16.00") OD

TNOFAB-12-24 - Heavy duty cutting and beveling machine

323.9 mm (12.75") ID
610 mm (24.02") OD

CTA-12-24 - High Speed cutting and beveling machine for pipes ranging from 12" to 24"

323.9 mm (12.75") ID
610 mm (24.02") OD

TU 1100

0 mm (0.00") ID
1100 mm (43.31") OD

XP 1200

0 mm (0.00") ID
1200 mm (47.24") OD

CUTTING MACHINE IN FORM OF "U"




Automotive bogie to carry hydraulic power pack and nut splitter type machine




TUBE BEVELING AND FACING EQUIPMENT




INTERNAL ALIGNMENT CLAMPS FOR PIRE WELDING




INTERNAL PIPE ALIGMENT CLAMP




WELDING OF PIPELINES TT 762 SPECIAL MODEL




BEVELING MACHINES US 468 - US 868 MODELS




TUBE CUTTING MACHINE F-4-60 MODEL




DRILLING AND BORING MACHINE ø 60 to 250, travel 100 mm