Presentation
SERCO machines represent the culmination of over 40 years of technical expertise, know-how and understanding of the key issues of our industrial partners throughout the world.
SERCO's key strength lies in its ability to design equipment whose component elements provide total rigidity, which, in turn, enables machining to be completed to an accuracy of 0.01mm.
What makes SERCO machines unique and specially adapted to on-site machining is illustrated by their ease of installation and set-up. To set-up a flange-surfacing machine, adjustments need to be made in concentricity and flatness. SERCO is the only manufacturer in the world building equipment that enables these two setting operations to be carried out totally independently from each other.
Shipbuilding

Description de la vignette

Oil & Gaz Industry

Description de la vignette

Nuclear Power Plant

Description de la vignette

Hoisting and handling

Description de la vignette
THE PRODUCT RANGE INCLUDES A WIDE SELECTION OF PORTABLE MACHINING EQUIPMENT
Boring and surfacing machines
Surfacing machines
Grinding machines
Threading machines
Honing machines
Special machines
SERCO machines represent the best compromise between light-weight, compactness, rigidity and precision. Their size and light weight will increase your productivity by saving time thanks to their simple and quick installation, gains in dosimetry, ease of use, etc.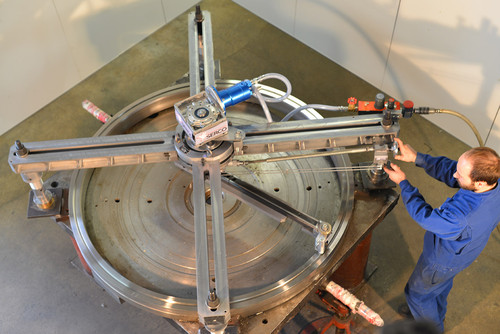 SERCO MACHINES ARE DESIGNED FOR THE REPAIR AND MAINTENANCE OF VARIOUS COMPONENTS